Real-time insights with the power to act when it matters.
The comprehensive data discovery, analytics and automation platform powered by machine learning.
Cinchapi's #AskSeeAct workflow transforms your entire company into a data-driven enterprise.
Ask.
Explore Data Using Natural Language.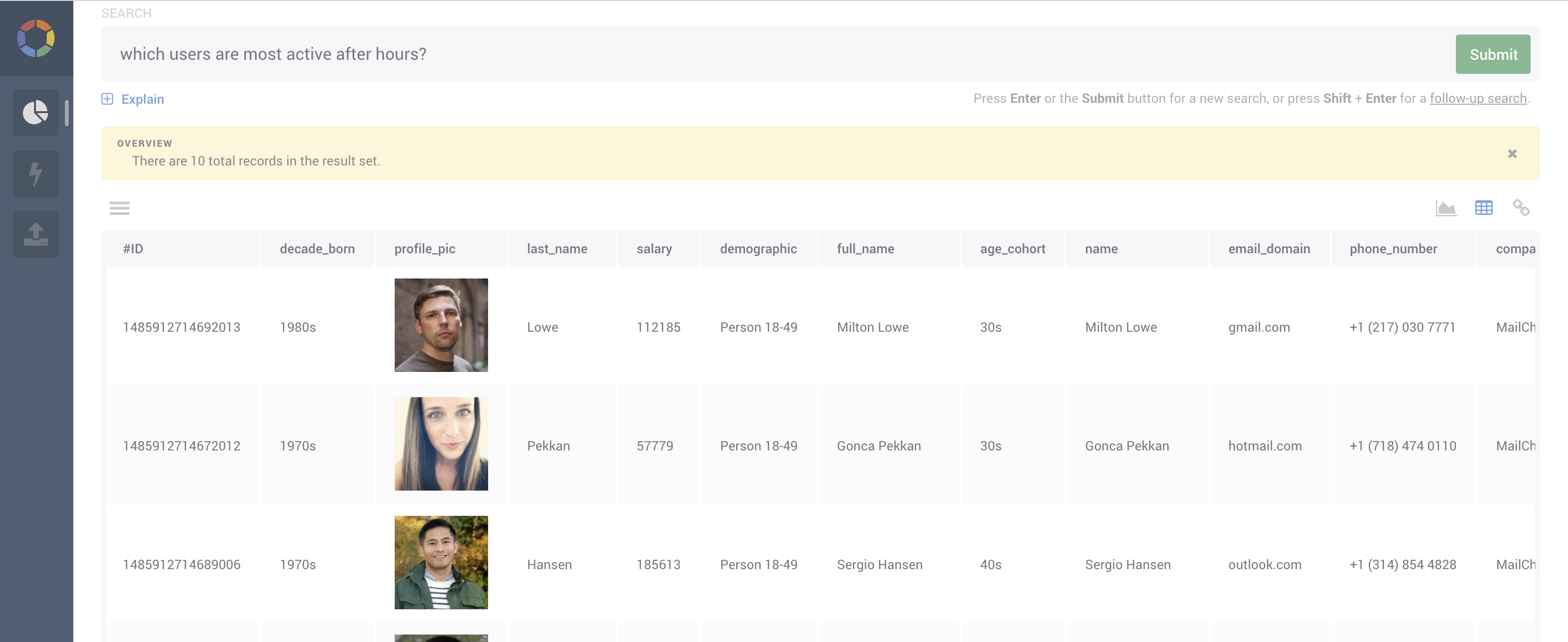 Conversational Interface.
Cinchapi understands all kinds of natural language – right down to company-specific jargon. And when you need to drill deeper, simply ask follow up questions to hone in on the right data.
Machine Learning.
Cinchapi continuously learns from implict and explict user feedback. So over time, the platform begins to anticipate your data needs before you even ask.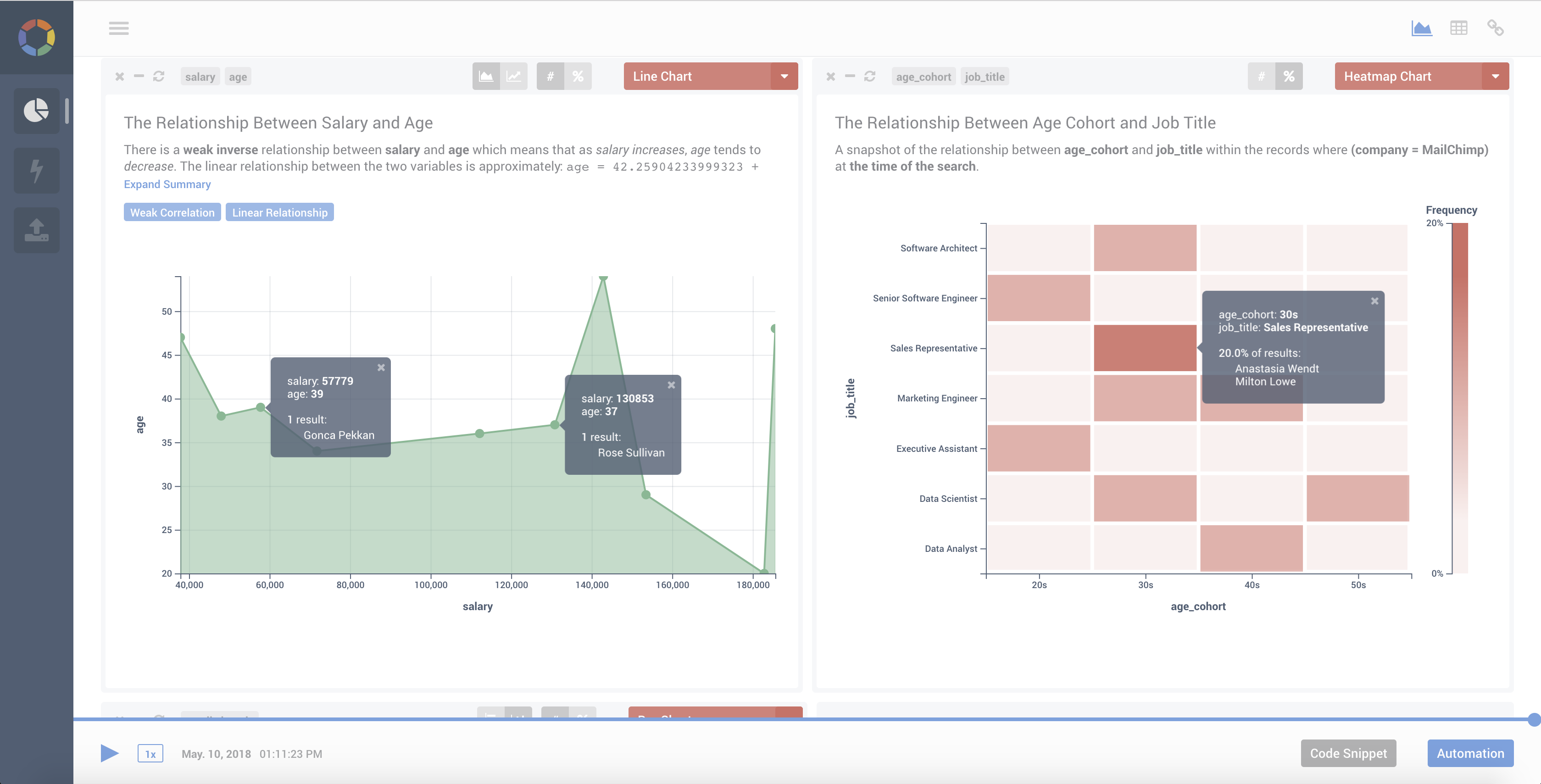 See.
Visualize insights from historical and real-time data.
Automated Analysis.
Cinchapi does all the number crunching and highlights the most important insights, so you focus on the signal instead of being distracted by the noise.
Data Enhancement.
Cinchapi uses a combination of machine learning and advanced heuristics to enrich your data with additional context.
Time Machine.
Cinchapi's version-control database allows you to pause or rewind real-time data and explore every possible dimension in depth.
Act.
Automate workflows with a few button clicks.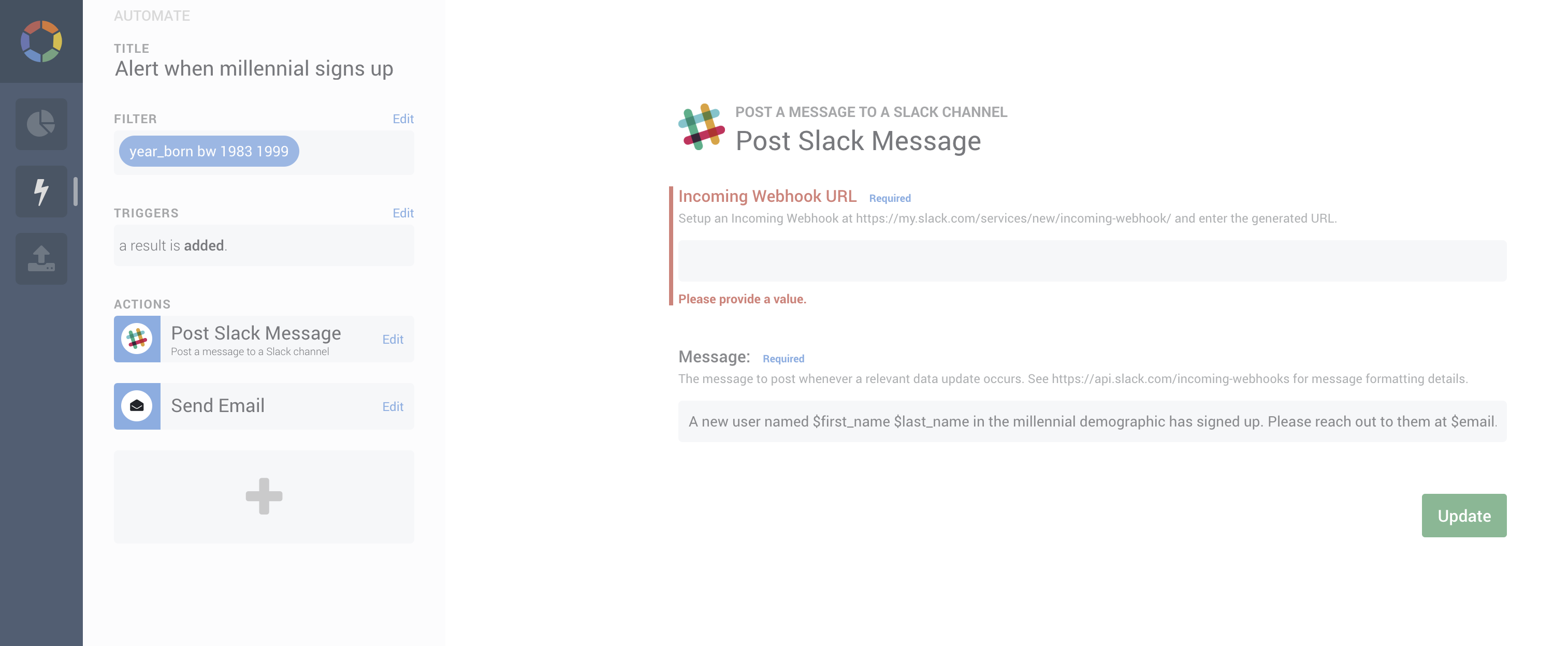 Data-Driven Workflows.
Use an intuitive workflow builder to automate business processes that respond to data changes in real-time.
Developer Platform.
Cinchapi is built on an innovative platform that developers can easily extend to deliver wins for the business.
Get Started Today.
Sign up for a free trial of the Cinchapi Data Cloud to start turning data into insights and insights into action.
Get Started for Free